PRESS RELEASE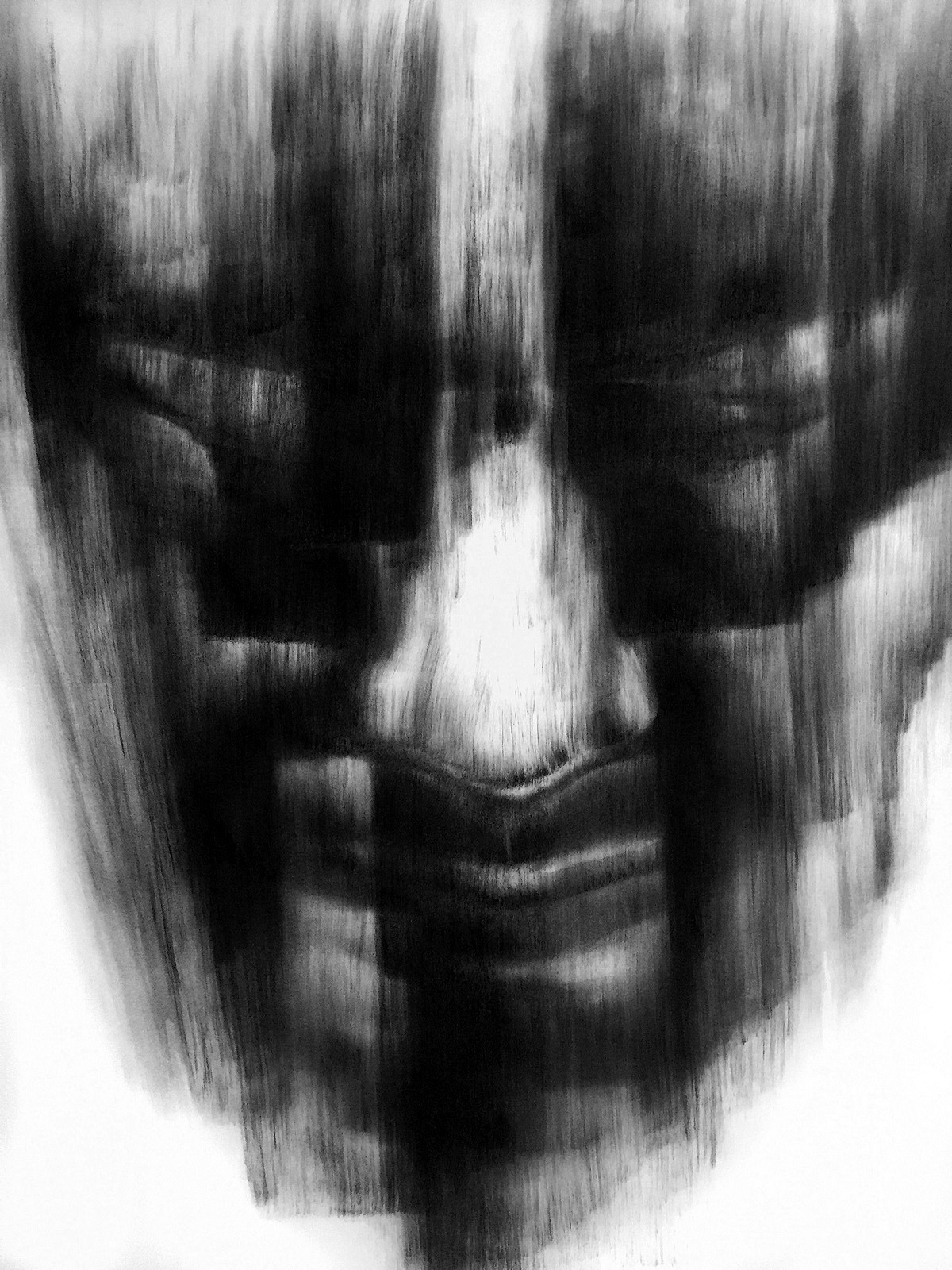 HIDDEN by Marieke Kruger
May 19 – Jun 11, 2018
Please join us at 12:00 on Saturday 19th May for the opening of Marieke Kruger's solo ehibition, HIDDEN, an exhibition of charcoal drawings.
EXHIBITION OPENING: 19th May 2018
EXHIBITION CONCLUDES: 11th June 2018
ARTIST STATEMENT:
In my body of drawings I specifically explore the transformative power of suggestion as a means towards containing a certain presence which could lead to an experience of the sublime – specifically the awesome in drawing. I focus on large scale portrait drawings of the self and the other (in this case, prison inmates with whom I interact) and its particular relationship to space, thereby, creating a means through which the psychological and spiritual effect of the sublime in drawing is explored and its subsequent transformative effect on the self and the other.
Furthermore, my drawings explore the possible ways in which the sublime would function in the "space between representation and abstraction" contextualizing this specific notion in contemporary drawing practice dealing with the sublime in the 21st Century. I propose that my suggestive portrait drawings, in essence, function as transformative psychological and spiritual self-objects which would, in certain areas, almost become abstract landscapes in which case the drawing trace itself would start functioning as an autonomous means of communication.
As established in my previous research on the transformative potential of drawing, I affirm that there exists a mutually conducive potential and influence that the interplay between the spiritual and the psychological in the drawing process bring about. Concluding, as a "self-object", a drawing attains its own 'silent visual language' replacing or assisting the role of the therapist, becoming pivotal in a transformative 'interpersonal dialogue'. Jung (Miller, 2004: 4) claims that the unification of the conscious and unconscious results in "a living birth" that leads to a new level of being, a new situation" (Miller, 2004: 4).