PRESS RELEASE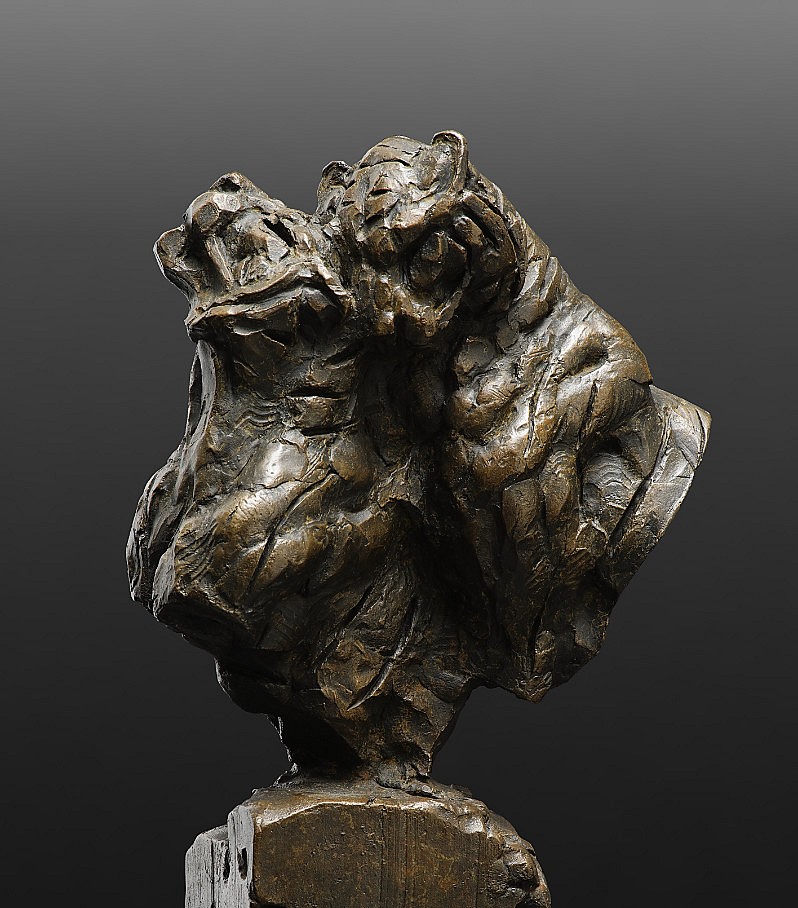 Recent Busts by Dylan Lewis
Jul 14 – Aug 6, 2018
It is our pleasure to invite you to the opening of Dylan Lewis's solo exhibition of recent bronze busts.
OPENING: 14th July 2018, 12h00
EXHIBITION CONCLUDES: 6th August 2018
Dylan Lewis is internationally acclaimed for his monumental sculptures. His animals and figures embody the very soul of Africa and touch the collective unconscious of us all.
In this new group of bronze busts of the big cats, Lewis is revisiting, on an intimate scale, the subject that initially made him famous as a sculptor.
His art is born for our deep biological and psychological connection to the wild, and out of concern for the environmental issues of our time. By harnessing the shapes and forms of wild animals in his art, Lewis creates far more than elegant sculptures; he makes the resounding point that wildness and wilderness are not only 'out there'- they exist within each on of us and are an essential part of human identity. He does this against the backdrop of a society that has largly forgotten it's 'animal' roots and has spurned the earth that nurtured it: we have lost our sense of equilibrium with nature, our place in the web of life. Disconnected from our more primative selves we have become a psychologically lonely and fragmented species. Lewis's powerful and sometimes disturbing works mirror that which is rich and raw and untamed in us, and are fitting reminders of where we have come from.
Make a weekend of it in Franschhoek and enjoy exclusive benefits at the Leeu Collection's properties and restaurants. Click here for further information