PRESS RELEASE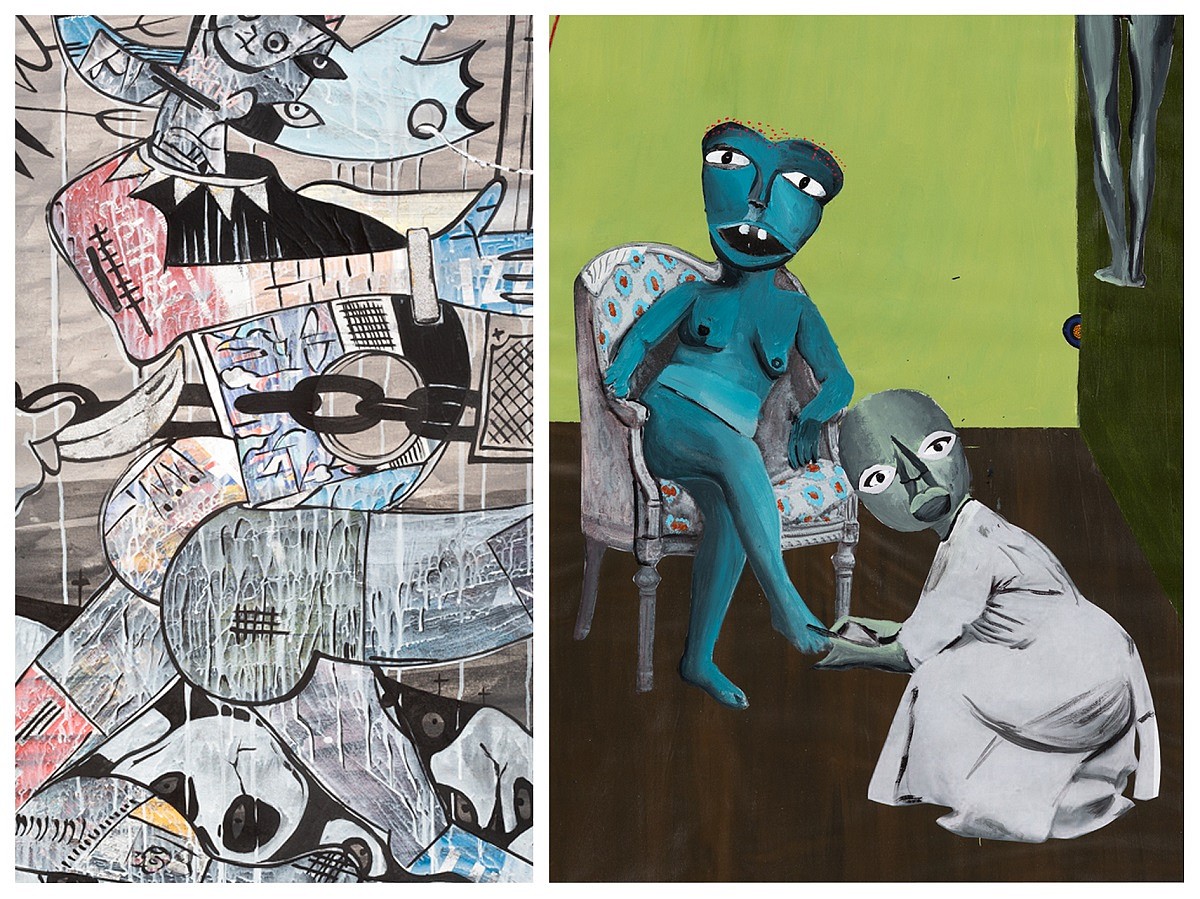 BLESSING NGOBENI AND TERESA KUTALA FIRMINO
Feb 27 – Mar 19, 2021
BLESSING NGOBENI AND TERESA KUTALA FIRMINO
Everard Read Franschhoek is proud to invite you to the showing of new works by Blessing Ngobeni and Teresa Kutala Firmino who are the first Artists in Residence at our new gallery Everard Read at Leeu Estates. The gallery complex houses a cottage and studio for the residency. This exhibition is a collaborative showing of some of the resultant work.
Blessing Ngobeni, the Standard Bank Young Artist of 2020, is known for his distinctive style, created with layers of acrylic washes, exaggerated figures and collage. He uses his expressionist paintings not only to overtly critique the current status quo, but to ask uncomfortable questions about the African's experience of the world.
Teresa Kutala Firmino is a multimedia artist working with paint, photography and performance. The artist's seemingly playful canvases are rich in symbolism and metaphor and explore the complex issues of history, cultural heritage, identity, and gender. Her work negotiates trauma, both personal and collective, in her everyday life. Her paintings are constructed scenes of the past and present, which are sometimes intertwined.
You are invited to join us for a glass of wine to see the new works created on the estate and see the new gallery.
-Saturday 27th February
11:00 – 14:00
-Everard Read Leeu Estate | Dassenberg Road | Franschhoek
We are limited to 50 guests, RSVP essential: fgallery@everard.co.za
*Face masks are required and must be worn at all times when inside the gallery